Freedom Bra - (NOT AVAILABLE IN STORES)
| | |
| --- | --- |
| MINIMUM QTY | DISCOUNT |
| 2+ | 5% Off CODE TER5 |
SECRET BEHIND PERFECT CURVES!
Awww, aren't these sweet? Guessing these lil rabbits-shaped guys have blessed your Instagram feed with their adorable design and their promise of gravity-defying "ear" tabs. In case you're like, Huh, but why? here's the thought behind 'em: Stick the circle portion of your nipple and use the ears to lift your boob a little, then stick them flat, close to your collarbone.
Use them with deep-V designs or something backless with plenty of coverage in the front. Bonus: If you don't need the sag prevention, you could theoretically cut off the upper tabs and just wear them as nipple covers.
The FREEDOM BRA helps women of all shapes and sizes reach their desired look. The adhesive tape with professional fitting offers ultimate support to lift up your breasts and to create natural cleavage.  The result is a perky, full, and busty look that will give all women the confidence to wear any outfit. 
Made of medical-graded material, they are guaranteed to be skin-friendly,breathable and not to cause any redness. They stick to your boobs well without falling off yet it is easy to remove them. The well-hidden feature allows you to wear various outfits even V-neck collar tops.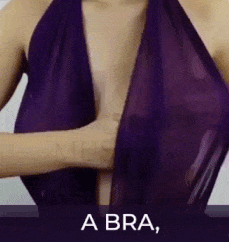 SIZE CHART :
Product Type: Rabbit-Ear Push-Up Bra Tapes

Sizes Available:

9.5cm for Cup A - C

11cm for Cup D - E

13cm for Cup F - H
PRODUCT DESCRIPTION:
Get a smooth look while holding and enhancing the shape of your breast using our Deep V FREEDOM BRA
Gives your breast sexy lift and leaves no trace on removing.
An amazing alternative to plus size strapless bras or plus size push up bras, as FREEDOM BRA comes in 3 different variants that fit any woman with cup size between A-H. It's different sizes work well for small to large breast.
Adds a sweet lift to the women with a small breast for a perkier appearance.
Makes the life of women with larger breast a lot simpler, as it holds the bulky breast well enough and adds a beautiful firm shape to them.
Suitable for wearing any deep V-neck or low-cut, see-through outfits.
If yes is the answer to any of the questions below, you should definitely grab this best coverage FREEDOM BRA.
1. Does your stick on bra barely sticks on your chest and doesn't push your twins together or lift them up?
Gone are the days when you have to worry about your breast not looking fuller using the bra tapes or ordinary stick-on bras. Our FREEDOM BRA creates a visible lift in the bust area giving your boobs a lovelier and perkier appearance. It's cute rabbit ears don't let your breast appear saggy/small and pushes them up. 
2. Are you afraid that your stick on bra might fall off at some point for they are not sticky enough?  
However, that's not the issue with this FREEDOM BRA. It stays tight on the breast even with dancing activities and stretching movements. Keeps you comfortable and tension free. Sticks well and good enough to use it over and over again if taken care properly.
3. Does your stick on bra offer a painless removal from the nipple area?
The removal of this FREEDOM BRA is painless and it doesn't rip off your soft and sensitive nipples. These are made thoughtfully with an opening in the sticky part for the nipples to stay secure. 
4. Do you think of whether you have a perfect bra to fit in those low cut dresses that caught your eyes?
With our FREEDOM BRA, you can wear any strapless, backless, Bardot, tube or wedding dresses, deep V-neck, swimsuits, etc. Wear anything you want without having to think about what type of bra to wear it with.
5. Does your stick on bra cause itching and irritation in your breast? Does it feel sweaty and then losing its hold due to moisture?
Our FREEDOM BRA are made with skin-friendly and medical-grade silicone that does not cause skin irritation. It's also sweatproof with the tiny holes in the curve to let the moisture breath out. 
6. Does your stick on bra lose its stickiness after multiple uses?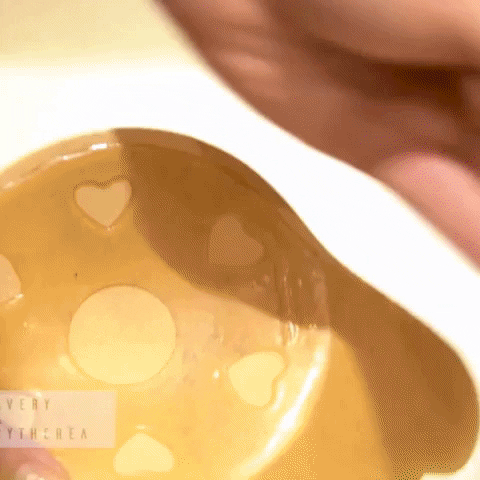 Use this FREEDOM BRA over and over again with strong stickiness. Follow the care instructions below to maintain it's stickiness over time.
7. Would it be convenient for you to cut down your stick on bra according to your dress coverage?
Yes, you heard it right! You can scale down these lift up invisible bras by cutting down the rabbit ears up to three different marks according to the deep cut appearance of your dresses.
8. Would you like to have a bra with an invisible design, delicate bra-less feeling?
You would barely notice this FREEDOM BRA to be on. It's thin edge and thicker padding in the center provides a natural or invisible look even under sheer clothing and pumps up your boobs for a beautiful lift.
HOW TO WEAR A PUSH-UP PASTIES:
IMPORTANT: CLEAN YOUR SKIN
Clean your hand and chest with soap and water to remove body oil or residue from your skin and completely dry your skin with a soft towel. To ensure that the adhesive stays effective, avoid the following: moisturizers, powders, perfumes, or other skin-care products.
PLACE ONE SIDE AT A TIME
Peel off the protector. Don't throw it away because you will need it when storing the bra! Apply the cups one at a time. In front of a mirror, flip one cup outward while holding it by the edges and set it to the desired position on your breast. Press it down tightly on the middle of your breast.
GET MORE CURVY SHAPE
Pull the push-up part and stick it to the skin. The breast will be lifted. You can re-position the transparent push-up tape to get more curvy shape.
REPEAT AND CHECK
Repeat the application with the other bra cup. With both hands on the bra cups, press firmly for a few seconds for a secure hold. Double check your breasts in front of a mirror to make sure they are even. Perfect!
How to clean your Freedom bra?
Wash your elastic bra by hand after each use with mild soap and water.
Rinse it thoroughly and air dry it.
Apply the protective cover to prevent dirt on the tape.
You can reuse your tape on the bra.
For hygiene reasons please do not take them out of the plastic packaging. Otherwise we will not be able to take them back.
REVIEWS
ESTIMATED SHIPPING TIME
Shipment

Your item will be dispatched 24 hours after your confirmation of your order.
Delivery

Estimated between 7 and 14 days

Partners UPS, FedEx, TNT & DHL
DELIVERY & RETURN
| | |
| --- | --- |
| | On average, the delivery time is 7 to 14 days. |
| | You have 14 days to return the item after receipt. |
WHY CHOOSE US ?
You have good reasons to buy from us:
We chose to entrust the management of our payments online to Stripe & Paypal thanks to their services 100% Secured.

Our article doesn't suit you? Return it to us!
We propose the Satisfied or refunded for 14 days after receipt of the items!

For any question regarding your order, our Customer service will answer you within 24 hours. Simply contact us via our contact form by clicking here.

We attach great importance to feedback from our customers and their satisfaction.

Your order will be free shipping at your home only for today shipped in 24H / 48H !

Our brand is completely adapted to specificities of the international market , especially its most recent regulations.